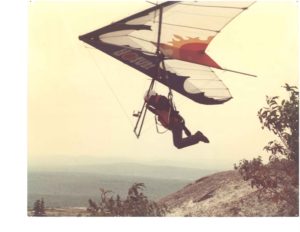 Kevin W. Weatherbee
Attorney at Law   
E-Mail: kevin@weatherbeelawoffice.com
Practice Areas:
Estate Planning

Medicaid Planning

VA Planning (VA Accredited Attorney #30422)


Camp Legacy Planning

Real Estate Transaction


Small Business Formation



Admitted:
Maine

U.S. Virgin Islands
Memberships:
State of Maine Bar Association

Virgin Islands Bar Association
Education:
The University of Maine, B.S. (Forestry)

University of New Hampshire, J.D.

(Formerly Franklin Pierce Law Center)
Attorney Weatherbee is licensed to practice law in Maine, the U.S. Virgin Islands and formerly New Hampshire. He has always had a level of focus on Estates and Trusts in his law practice, eschewing other practice areas and taking the leap into solely Estate Planning and Elderlaw in 2010.  Kevin's credo is simple:  TAKE THE FIRST STEP.   As with ocean sailing or hang gliding, YOU have to take that first step into the unknown.   We go out of our way to make that step the "right" one for our Clients.
Kevin's continuing education may total over 100 hours a year between his Eldercounsel, Wealthcounsel, National Association of Elderlaw Attorneys and other resources.  He thrives on learning and reinforcing knowledge and the camaraderie of a respected Estate Planning practice.  Either you know the material and the peripheral nuances, or you don't.  And it changes almost daily.  Everyone's life is different and their plan will be different.  With offices in Maine and the U.S. Virgin Islands, we provide sound planning advice to a wide range of people and go out of our way to help our valued Clients in any way we can with appropriate referrals in other areas of practice.